Organization Solutions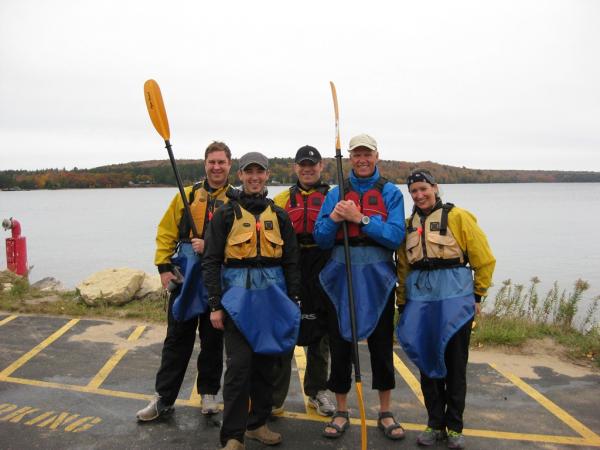 Organization development is at the core of everything we do. It's about strengthening people, process, and strategies to help entities, whether public or private, be the best they can be. COPE has the knowledge, tools, methods, and experience to help its clients reach their potential.
We do this by assessing, analyzing, facilitating, consulting, coaching, training, planning, and designing innovative solutions. Our strength lies in solving the unsolved, building things that don't exist yet, and supporting our clients through effective growth and change.


Our Impact: Case Study #1
COPE recently completed a Management Training Series with a highly entrepreneurial company. The goal was to develop a cadre of change agents for the organization using mid-level managers in order to strengthen the culture and communication up and down the organization. Considering the organization's rapid growth, investing in this tier of employees would help drive growth, enhance the culture, and motivate others. Every course was customized to be high impact, interactive, and laden with tools designed to help participants put their learning right into action. Participants found our approach to be engaging, effective, relevant and immediately usable in their everyday work. While they felt challenged at times in how to carry what they learned into the organization, they were also inspired to make a difference and truly become change agents for the organization and strengthen the culture and communication up and down the organization. Human Resources and Senior Management were pleased with the results, seeing firsthand the value of developing the human capital of the organization.

Our Impact: Case Study #2
COPE was asked by a local organization for succession planning assistance to prepare for the pending departure of the General Manager. Given the 20 year tenure of the GM and the growth of the organization under his leadership, the Board felt it prudent to broaden the typical scope of succession planning to include a limited organization assessment. They wanted to determine the overall health of the organization and identify potential opportunities to strengthen it in preparation for a new leader. COPE provided a number of services including emergency succession plans for senior staff, and change management workshops for all staff and management. These activities were followed by leadership assessments including 360-degree feedbacks and personal development plans, and board development; all to strengthen the organization and prepare for a new leader. The goal is to have a healthy organization with a solid senior management team, a competent and available workforce, and the ability to sustain change through the transition to a new General Manager.