The Big Deal™: Public Policy Decision Making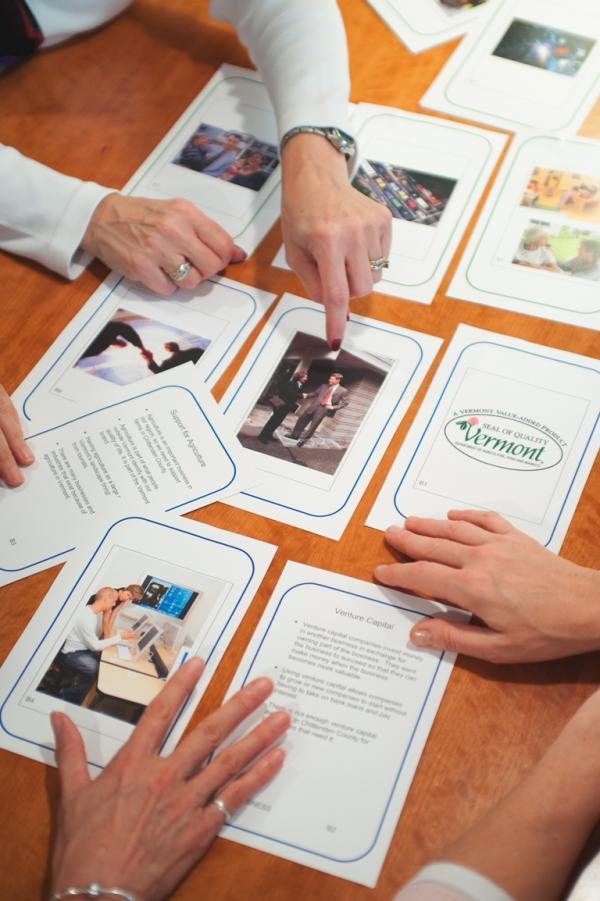 The Big Deal™ is a decision making tool developed by COPE to help diverse groups of people organize discussion and set priorities. This customized set of cards is designed with issue specific information developed by local citizens with bright graphics and photos. Each card tells a story and citizens compare cards in order to determine priorities and focus resources and discussion.
This methodology is usually part of a larger, facilitated group process and has been used by communities to prioritize:
Improvements to Act 250, Vermont's environment and land use planning law;
School and City master planning and priorities in South Burlington;
Development projects, zoning, and public education as part of a housing study;
Natural resources and animal habitats in a land conservation project;
Economic development projects across 19 towns; and
Community improvement strategies across impact areas for a United Way.
The Big Deal ™ can be accomplished in as little as 1 hour. It brings citizens together of all ages and backgrounds and gives them a way to converse and find common ground regardless of their education, age, experience, or knowledge of the subject.
The Big Deal ™ encourages participation and overcomes the typical barriers that many communities face in trying to reach consensus. The results of the process clearly show what participants believe is important for their community and provide leaders with solid input to use in decision-making.